Introduction
Valkea is a unique shopping centre in the heart of Oulu with more than 60 shops. It consists of two blocks and Kesäkatu, a covered street connecting them.
---
Dear customer
When visiting us, please remember to:
We recommend wearing a mask
Take care of good hand hygiene
Cover your mouth with a tissue or your sleeve when coughing or sneezing
Maintain a safe distance to other customers and members of staff
Do not come to the shopping center if you feel even slightly unwell. Don't spread your gems, stay home. Buy your groceries online or turn to your friends for help.
---
Updates
In exceptional circumstances caused by the corona virus epidemic, shopping center Valkea moves to exceptional opening hours from mon 8.3. New recommended opening hours are: mon–fri 10–19, sat 10–18 and sun 12–18.
Sokos Herkku will have normal opening hours: mon–fri 7–22, sat 7–22 and sun 9–21.
Please check specific opening hours from here.
You can buy face masks from Maskimaatti vending machine. It is located near the first floor elevators.
Play area is closed until further notice.
We have further improved our hygiene level to ensure the safety of our customers and employees.
Shopping centre
Arriving
Accessing Valkea on foot
You can arrive in Valkea on foot from Pakkahuoneenkatu and Kauppurienkatu. The main entrances at both ends of Kesäkatu will lead you to the heart of the shopping centre: a covered meeting place and venue for events. The Kauppurienkatu entrance also offers quick access to the Sokos department store.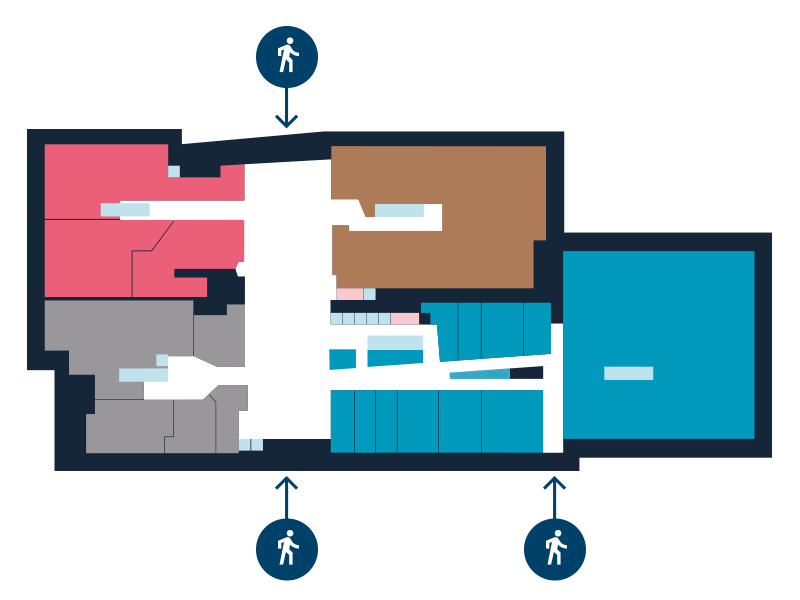 Accessing Valkea by bicycle
Valkea is located in Oulu, a bicycle-friendly city and the world's best city for winter cycling. You can park your bicycle next to the main entrance on Kauppurienkatu.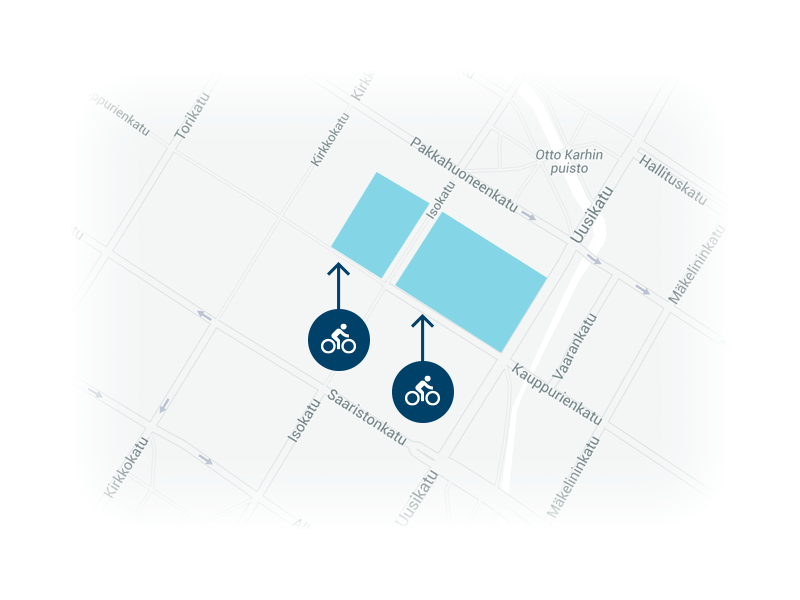 Accessing Valkea by public transport
The nearest stops are located on Torikatu, Saaristonkatu and Pakkahuoneenkatu. Find the best route for you at www.oulunjoukkoliikenne.fi.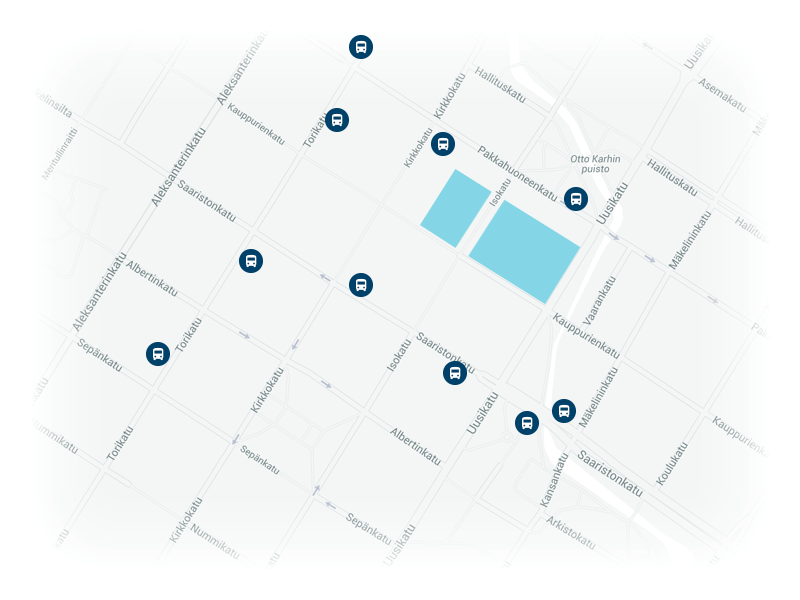 Accessing Valkea by car
If you are arriving by private car, we recommend the Kivisydän or Valkea parking facilities. The Valkea parking facility (65 spaces) is open Monday through Saturday from 7 a.m. to 11 p.m., and from 11 a.m. to 9 p.m. on Sundays. Kivisydän is open around the clock.
Read more